Latest News
November 2021
Eden Living
ACP has concluded its investment in Eden Living. Eden Living is a build to rent (BTR) development platform with projects all over Florida.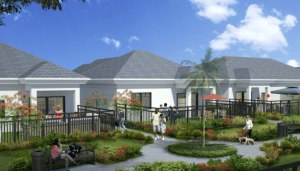 https://www.multihousingnews.com/eden-living-breaks-ground-on-1st-btr-project-in-florida/
February 2021
Multifamily Leaders Launch EDEN Living, a Horizontal Apartment Development Firm
https://www.multifamilypress.com/categories/other-multifamily-news/2910-multifamily-leaders-launch-eden-living-a-horizontal-apartment-development-firm#:~:text=8%2C%202021%20%E2%80%93%20EDEN%20Multifamily%20principals,unparalleled%20track%20record%20in%20the 
January/June 2019
Update – Miami, Atlanta, Charlotte, Dallas, Denver, Tampa
ACP Newsletter: Events January through June!
Click here: Newsletter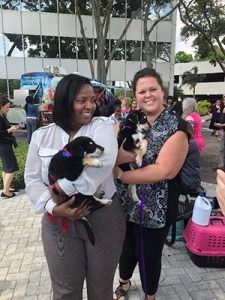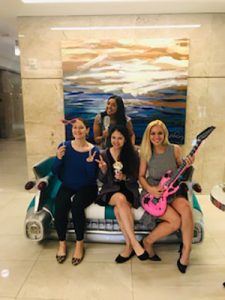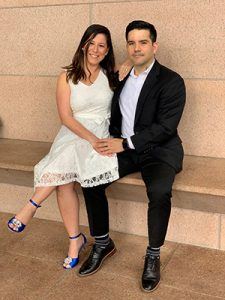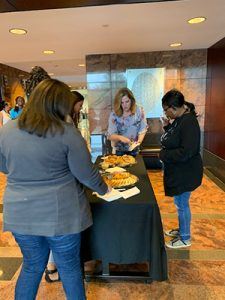 November/December 2018
Update – Miami, Atlanta, Charlotte, Dallas, Denver, Tampa
Across all of our properties we have been very busy for the holiday's from Thanksgiving feasts to spreading some holiday cheer and much more you can look over everything we have done in our Newsletter.
Click here: Newsletter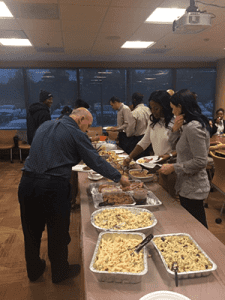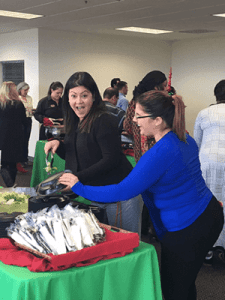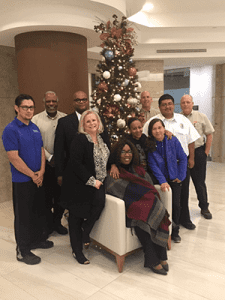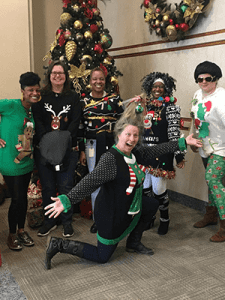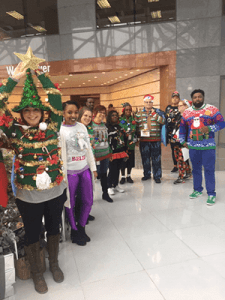 July 2018
Each year every ACP property treats their tenants to an outdoor appreciation event.
This year at The Towers at Wildwood, the theme was The Atlanta Braves Baseball team.  Several areas were set up to mimic a fun time at the new home of the Braves – SunTrust Park Stadium recently built near the building.  The event included "tailgating" complete with grilled hamburgers and hot dogs with all the trimmings.  Booths were set up to include baseball peanuts, candy, and desserts.  The highlight was the Drum Corp from the Atlanta Braves who delighted everyone.  The DJ kept the entertainment going with Trivia challenges, music, and prizes.  The event lasted about 2 ½ hours and the weather was perfect!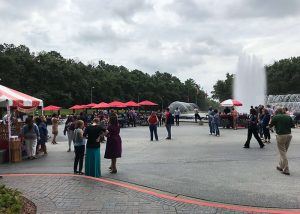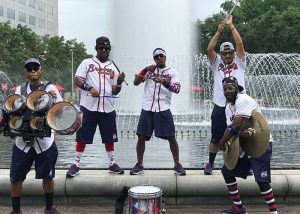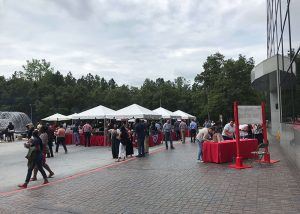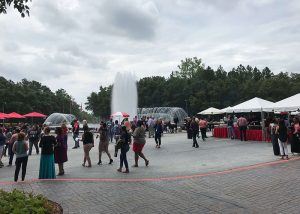 March 2017
ACP Moves in to Denver Market with Latest Purchase
America's Capital Partners (ACP) announced the purchase of Cascades in Centennial, CO. The private real estate investment firm bought the 348,760 sq ft class-A, commercial office building located at 6300 S. Syracuse Way for $63 million. This acquisition is the ACP's first in the greater Denver market.
September 2016
ACP Announces New General Manager for Dallas Office
Ms. Susan A. Roberts, CPM, CCIM, RPA, has been named General Manager, Dallas, for America's Capital Partners (ACP) responsible for the 460,000 square foot Signature Exchange I & II Class A office building located on Preston Road in the Far North Dallas sub-market. Prior to joining ACP, Roberts worked for Colliers International and Behringer Harvard managing large portfolios of mixed-use, retail and office assets. She joins the executive team at ACP with more than 20 years experience specializing in Class A office properties.
December 2015
New Leasing Team Named for Two Atlanta Properties
ACP reunites with one of the strongest landlord rep teams in the Southeast. The CBRE team of Eric Ross, Clark Gore and Sabrina Gibson will oversee leasing activity for The Towers at Wildwood Plaza and Windward Fairways, totaling over 1,000,000 SF of class A office space. Having previously represented ACP at 100 Peachtree, this team brings an understanding of the ACP core values along with 54 years of combined experience.
December 2015
ACP Takes On Texas
America's Capital Partners (ACP) has announced their entrance into the Texas office market with the opening of a Dallas office and the acquisition of Signature Exchange. This purchase is the first in a multi-building expansion platform planned and, along with the new regional office located at 14755 Preston Road, represents the firm's commitment to develop a stronghold in the region. //More
October 2015
ACP Launches Fund II with the Acquisition of Windward Fairways
America's Capital Partners (ACP) Fund II has acquired Windward Fairways I & II in Alpharetta, GA. Situated in the fastest growing commercial and residential submarket of Atlanta, the two Class A office buildings totaling over 283,000 SF are 98% leased with anchor tenants that include Synchrony Financial (formerly GE Capital), Ingenico, Bottomline Technologies and Argus USA Corp. //More
June 2015
Latest ACP Acquisition Results in "Got Room" Product Launch
ACP has acquired property located at 2645 NE 186th Terrace, Miami, FL. Plans are to construct the first Got Room at this key intersection near the Aventura Mall, a new concept in storage facilities. The first Got Room will be a 120,000 sq ft facility featuring two loading docks and 975 climate-controlled storage units ranging in size from 5' x 5' to 10' x 30'. Construction is set to begin late fall 2015. //More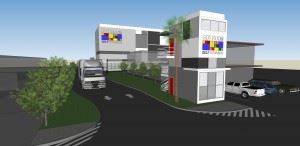 May 2015
ACP Launches Rebranding Campaign
America's Capital Partners (ACP) is unveiling a new logo as part of the firm's rebranding efforts – timed with additions to the company's executive leadership team. The new logo places emphasis on the acronym for which the company has become known and was designed to better represent their core values of innovation, passion and integrity. //More

April 2015
New Leasing Team Hired at Charlotte Office Park
Charlotte Business Journal – America's Capital Partners, the Florida company that bought three office buildings at Coliseum Centre last year, has hired real estate firm DTZ to lease the buildings. Click HERE to read the full article.
December 2014
ACP Sells Iconic Atlanta Building
The Coral Gables office of real estate investment firm America's Capital Partners (ACP) announced it has closed on the sale of 100 Peachtree in downtown Atlanta. The firm sold its interest in the iconic building to Five Mile Capital Partners, LLC. "Since acquiring the 100 Peachtree in 2012 we completed a substantial renovation and repositioning," commented ACP CEO Sergio Socolsky. "Having accomplished our original investment strategy the decision was made to sell our interest in the property to focus on our fund business and future opportunities." //More
September 2014
ACP Acquires Landmark I.M. Pei Building
As part of a newly formed fund venture, America's Capital Partners (ACP) has acquired the Towers at Wildwood Plaza in Atlanta, GA. This landmark development, designed by internationally renowned architect I.M. Pei, is comprised of over 700,000 square feet of Class-A office space. The Towers at Wildwood Plaza is widely considered as the top quality suburban office building in the Cumberland-Galleria sub-market and is home to several major Fortune 500 tenants including General Electric, Allstate Insurance, Vonage Communications, Alere, Tenet Healthcare and IBM Credit Union. //More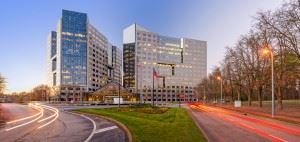 July 2014
ACP Continues Growth in NC and GA
Acquires Six Buildings and 860,000 square feet
America's Capital Partners (ACP) has purchased six Class-A office buildings in North Carolina and Georgia totaling over 860,000 sq ft during the past month. In July 2014 ACP closed on over 500,000 sq ft of space with the purchase of Three, Five and Six Coliseum Centre buildings along with a 6-acre undeveloped site located within the Coliseum Centre office park in Charlotte, NC. CBRE represented both ACP and the seller in addition to assisting with financing through GE Capital. //More
May 2013
100 x 100 Project Pairs Art, Education and Real Estate
Commercial Investment Firm Utilizes Art to Market Atlanta Building
The owners of 100 Peachtree in downtown Atlanta are utilizing original art as a rebranding tool to help lease space. In 2011 America's Capital Partners (ACP), in partnership with Five Mile Capital, acquired the former Equitable Building, a classic example of the International Style of Architecture designed by the renowned American architectural and engineering firm Skidmore, Owings and Merrill in 1968. Committed to both restoring the property and contributing to the revitalization of downtown, ACP reached out to Georgia State University (GSU) Earnest G. Welch School of Art and Design and formed a collaborative partnership. //More
May 2013
ACP Returns to Tampa Market
America's Capital Partners (ACP), a private real estate investment company headquartered in Coral Gables has acquired the Bridgeport Center located in Tampa's Westshore submarket. Once the owner of over 2.5 million RSF of commercial real estate in the Tampa Bay Area, ACP is re-entering the market with the purchase of this 177,658 RSF Class A suburban office building prominently positioned along I-275 at Kennedy Boulevard. //More
May 15, 2012
Accenture Expands at 100 Peachtree
America's Capital Partners (ACP) announced the expansion of Accenture at 100 Peachtree in downtown Atlanta. The global management consulting, technology services and outsourcing company has added over 7,700 square feet of office space to its current location at 100 Peachtree. Michael E. Broom, corporate managing director with Studley, represented Accenture in this transaction. //More